(Original post published on my writer's blog May 7, 2012)
In honor of National Children's Book week, I'm rounding up a list of some of my favorite children's literature from picture books to chapter books. I suppose I wouldn't be a writer/mother worth my salt if my kids didn't have books. Don't worry. They have plenty. They have four, over-flowing shelves full of books. Granted, not many are those award-winning, deeper-meaning books. Most come from Walmart, or from my sister, a second grade teacher. But we still have a few we love to read over and over.
1.
Chicka Chicka Boom Boom
by Bill Martin, Jr. and John Archambault Illustrated by Lois Ehlert
This book is sort of like a big "duh" on the list. It's got an awesome rhythm, fun stuff happening to the letters, and of course, the alphabet itself! Both my six-year-old and my four-year-old request it numerous times a day.
2.
I'm a T. Rex!
by Dennis R. Shealy Illustrated by Brian Biggs
Whenever I say, "Let's read a book," this is the one my four-year-old brings. It's a rhyming, rhythmic, growling story about a little T. Rex, and the four-year-old loves to yell along with the oft-repeated line, "I'm a T. Rex!"
3.
Hop On Pop
by Dr. Seuss (Board book version)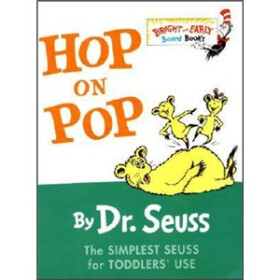 You know those 3-in-1 Seuss board books you can buy at Costco? Yeah, we bought lots of those when my six-year-old was a toddler. He LOVED books (and still does). And later on, when he got in kindergarten, this book basically taught him to read. Of course, after several hundred readings he probably had it memorized.
4.
Blue Hat, Green Hat
by Sandra Boynton
My four-year-old thinks he's so awesome because he can "read" this book to Grandma over Skype. And all of us giggle non-stop at every page. SO adorable. Every child needs this book. Seriously.
5.
Utterly Me, Clarice Bean
by Lauren Child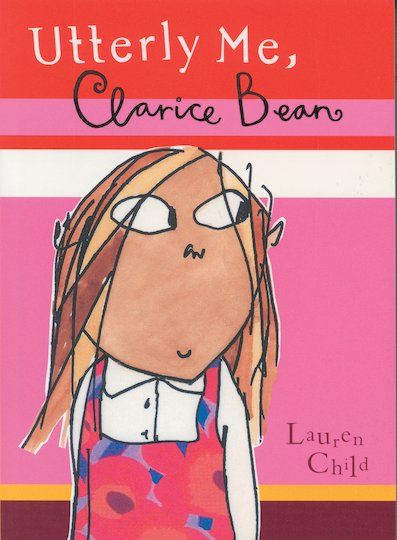 I'll brag here for just a second. My kindergartner is a pretty awesome reader and is more interested in chapter books than picture books. (He can read a Magic Treehouse Book in a matter of hours.) He's always plucking books off my shelf like Percy Jackson, Harry Potter, and even the Gallagher Girls. Once, when I told him he could bring one chapter book on a long trip, he chose my all-in-one collection of
Chronicles of Narnia
. In an effort to help he read something more along his level, I picked up
Utterly Me
at Sam's Club one day. Then I started reading with him. And started laughing my head off. We haven't finished it, but the voice is the most darling thing in the world. Believe me, there's a review coming soon!